Honoring Earth Day and Green Media Literacy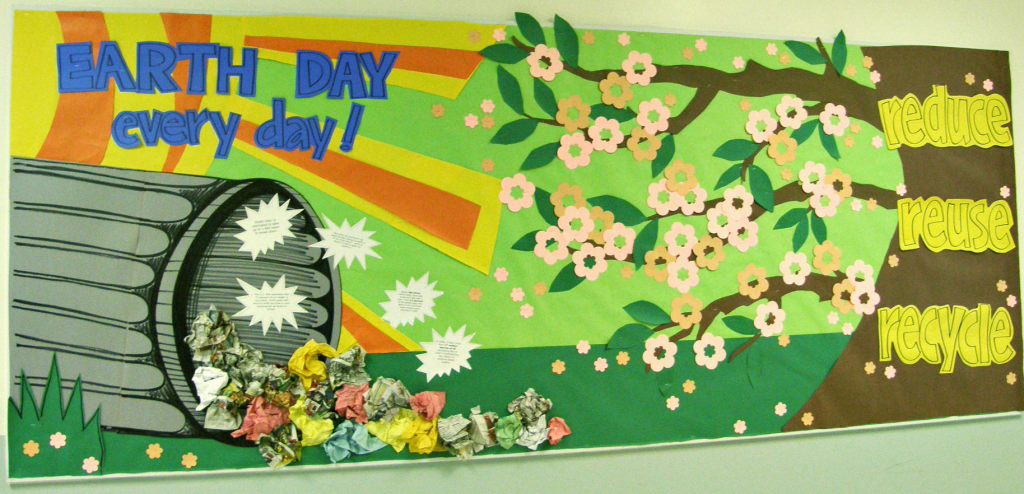 Today marks the 50th anniversary of Earth Day, an annual event that was started as a bi-partisan initiative of Senators Gaylord Nelson (D) and Pete McCloskey (R). Inspired by the anti-war movement on college campuses, they hired young activist Denis Hayes to organize campus teach-ins about conservation and the environment. The first Earth Day was promoted widely in the news media and inspired more than 20 million Americans (10% of the U.S. population) to join protests in their communities – and today over a billion individuals from more than 190 countries are expected to take some part in Earth Day actions. As Margaret Mead once said, "Never doubt that a small group of thoughtful, committed citizens can change the world: indeed, it's the only thing that ever has." We can only hope.
At Project Look Sharp, sustainability and environmental issues have long been one of our main passions. With funding from the Park Foundation, over the past 12 years we have published nine curriculum kits that use our highly interactive constructivist media decoding approach to explore the challenging issues of global warming, resource depletion, chemicals in the environment, endangered species, and sustainability. We have recently added dozens of new media literacy lessons that approach education about sustainability and environmental justice in the context of credibility of information, the rise of social media, and social justice initiatives like Black Lives Matter and family planning. With hundreds of media examples, these lessons and resources can be downloaded and used totally free by educators and students – including video clips, advertisements, news reports, documentary films, and dozens of other media formats. Like all of the Look Sharp kits and lessons, they are designed to teach core subject area content and habits of critical thinking. And as we've noted in previous blogs and on our website, media analysis lends itself beautifully to the online methods necessary to teach remotely during this time of quarantine and social distancing.
Media literacy and critical thinking skills can also begin to be developed in early primary grades, as demonstrated in our curriculum kit Media Constructions of Sustainability: Lower Elementary. Those lessons reflect the science curriculum topics of Plants, Animals and Water by focusing on media messages about heroes, product advertising, and environmental protection. These tie to project-based learning through culmination activities using student-created media productions that demonstrate their learning through postcards, PSAs, and documentaries. One of our new lessons related to COVID-19 is designed for early and upper elementary grades, where students analyze four media messages about handwashing – including a PSA, a blog post, a comic, and a Baby Shark music video.
Media literacy can help students tackle complicated sustainability topics like refrigeration, biofuels and carbon trading, while also addressing core math and science standards. Our newest lesson, for example – designed for high school and college levels – is "COVID-19 and Climate Change: Graphing the Connection." Students analyze graphs presented in various media reports about the coronavirus in relation to carbon emissions and other climate issues, giving evidence from the documents for their conclusions while at the same time asking questions about the producer's purpose in making each graph and its likely impact on attitudes and beliefs about both climate change and COVID-19.
In exploring the thorny issues related climate justice and sustainability, educators can use the handout Key Questions to Ask When Analyzing Media Messages (which can be downloaded for free from our website). It's also important to encourage students (of any age) to get in the habit of asking their own questions about the media messages they see, read and hear – related to school lessons and in their own personal media use. And you can encourage your students sign up for a free Project Look Sharp account and find media literacy lessons that interest them. Many can be done independently or serve as the basis of group projects.
As always, you can access our huge archive of free lessons, media examples, curriculum kits, and handouts on the Project Look Sharp website – all grant-funded which allows us to make them available at no charge for educators. And please let us know if you have other suggestions or feedback on how Project Look Sharp can support educators to prepare students for new ways of learning in these challenging times.
Cyndy Scheibe, Founder and Executive Director