Cultivating Resilience in a Time of Uncertainty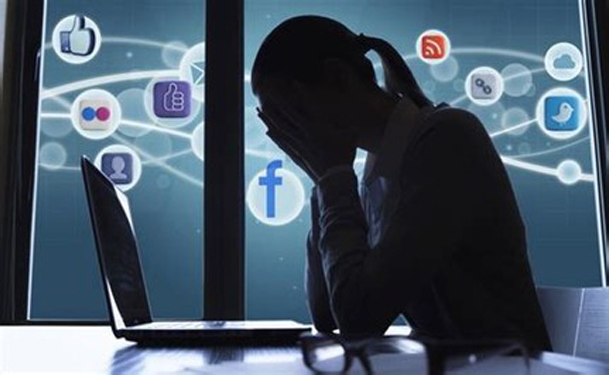 Today our blog is by Sox Sperry, Project Look Sharp's main curriculum writer.
"There is little time to think about anything other than physical safety and survival. We have stepped out into a world forever altered." Audre Lorde wrote these words in 1989 after emerging from her St. Croix home following Hurricane Hugo which leveled much of her beloved island. Her words speak to me today, more than thirty years later, because it feels like that now – a world forever altered.
"Fear about the coronavirus is normal – but don't let it control you." So suggests the title of a recent article in The Guardian. This is good advice. As savvy media consumers we know that "fear sells." This implies that we should remember to monitor and to moderate our media consumption about the impacts of the virus. If we are scared, we are more likely to search for "the real truth" by entering into a rabbit hole of clickbait invitations. All too often these links only lead to higher anxiety. For advertisers – and politicians – more eyes on the page mean higher profits and more votes. You can explore the way media constructions encourage fear in many of Project Look Sharp's activities, including "2016 Campaigning Leading to Fear," "Climate Disaster: Young People Act" and "Twister: A Film Decoding Activity." In service to disarming misinformation-based fear, we are currently working on several new activities that will help students to distinguish truth from misinformation about the coronavirus – and will have more on that in next week's blog.
Jennifer Rauch, author of the book Slow Media: Why 'Slow' is Satisfying, Sustainable and Smart, argues that we must nurture a media ecosystem that will enable us to deeply consider the relationship between our everyday media choices, our personal well-being and the ongoing changes in the natural world. Her encouragement to consider a "cleanse in our media diet" is most welcome at a time when so many people have increased anxiety due to the current cascade of information, misinformation, rumors and warnings coming through our screens.
In addition to reflecting on how to limit our media consumption, we might also consider turning to some sources outside the mainstream media paths for wisdom on how to situate ourselves in a world of rapid change. Two lessons from our collection Media Constructions of Sustainability: Food, Water and Agriculturemay be of particular help in this effort. "Sustainable Cultures" is invitation for students to see how ancient intact cultures envision survival in uncertain times. "Creative Visions of the Future" invites our co-learners to understand how creative artists have envisioned the ways forward into the unknown and uncertain times.
In our recent online class about using media literacy to engage with challenging topics in the classroom, we spoke about the importance of consciously strengthening our community of learners – both within and beyond the classroom. At a time when many of us are now secluded in our homes, we need to be creative about how to make this happen. Those of us with Internet access are fortunate to have platforms like Zoom that allow us to continue to meet with our mentors, colleagues and students while we wait at home for the opportunities to reunite in person.
The challenges of responding to the COVID-19 crisis are also opportunities to develop and practice skills of resilience that will help to carry us through the next unexpected moment of transition. We know that these challenges and opportunities will come on occasion, and so we must identify and hone our personal and collective capacities to exercise self-care and shared support in this era of unexpected changes. Project Look Sharp will continue to be there to participate in this act of mutual aid – and we know you are with us in that commitment.
As always, you can explore our huge archive of free lessons, media examples, curriculum kits, and handouts – all grant-funded which allows us to make them available at no charge for educators. Most lessons are tied to Common Core, C3 and other standards, and you can easily search for resources to find lessons that fit your curriculum. And please let us know what you think!
Sox Sperry, Project Look Sharp curriculum writer and instructor for Addressing Challenging Topics through Media Literacy