Striking a Chord: Using Media to Protest the Critical Issues of Our Time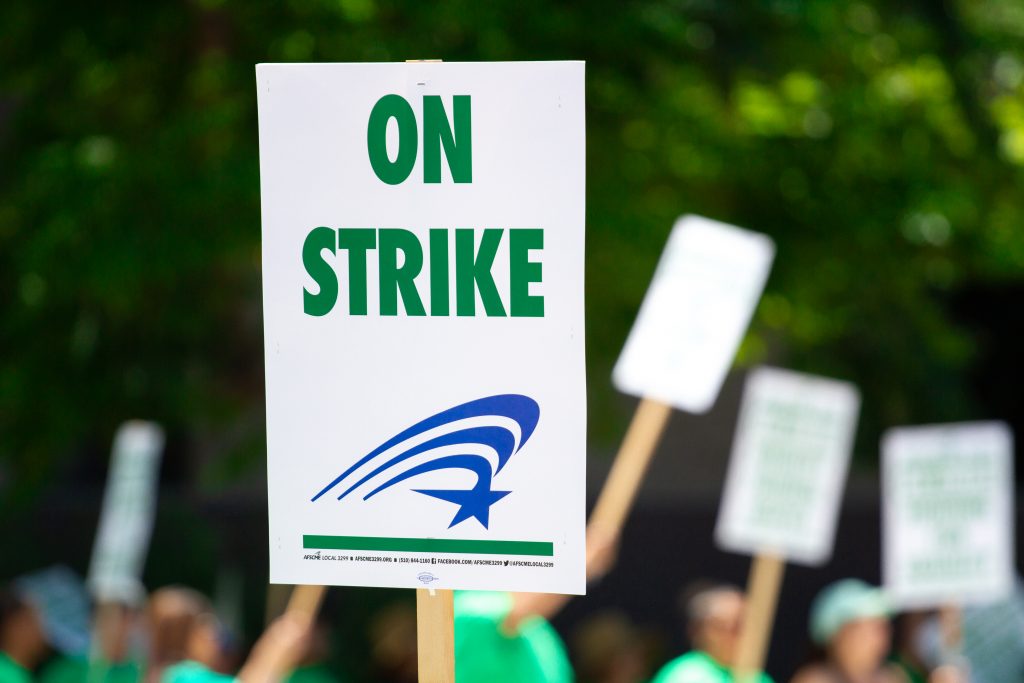 Today – Friday, July 17, 2020 – marks the 100th week of school strikes led by Greta Thunberg to protest inaction with respect to Climate Change. The persistent and dedicated actions by this young teen have brought the issue front and center, energizing a generation of young people to take up the cause. Greta's use of media – in both traditional forms (signs) and new digital forms (twitter and other social media) – demonstrate the power of using media creation to give voice to the critical health and social justice issues of our time.
And she's not the only one. On Monday, July 20, 2020, a coalition of 34 organizations is calling on workers – especially workers of color – to Strike! For Black Lives by walking out in protest of racial injustice in the workplace. Airport wheelchair attendant Glen Brown declared on the organization's website, "From racially motivated attacks to being forced to go to work without protective equipment or hazard pay in the name of the economy, our lives have not been valued." Using social media to connect supporters, they urge all workers to stand up for Black lives by taking an action (walking off the job, taking a knee, holding a silent vigil) for 8 minutes and 46 seconds at Noon on that day, in memory of George Floyd (reflecting the amount of time the police officer kept his knee on Floyd's neck).
And this isn't the first time. Protests and strikes have long been used to draw attention – including attention from the news media – to key social justice and health issues. Two lessons in our Media Constructions of Social Justice kit ask students to analyze media messages about those types of events during the Early Labor Movement. Which Side Are You On? explores events in the history of the early labor movement through a wide range of media formats, including buttons, wall calendars, newspapers and magazines covers, and editorial cartoons. Songs that united early labor protesters are analyzed in Workers Unite!, including "Pie in the Sky" written by Joe Hill and "Union Maid" written by Woody Guthrie.
Young people are increasingly using social media, blogs and YouTube videos to protest, rally supporters, express outrage, and call for action. We celebrate those efforts in many of our media literacy lessons, including:
Those last two lessons include activism by children as well as teens. We feel strongly that media literacy – like traditional literacy – needs to start early, which is why we have a growing number of lessons for early and upper elementary grades. For example, Why Vote? uses three short videos made by and for kids about elections, democracy, and why voting is so important.
For youth – and everyone else – involved in activism around today's critical health and social justice issues, it's important to apply Key Questions to Ask When CREATING Media Messages to reflect on our own choices in writing, speaking and creating media messages. This is especially important for educators to keep in mind (e.g., in ELA, social studies and journalism classes), helping students to choose their words and their media format, identifying their target audience and the most effective techniques to inform and persuade that audience.
As I have noted in earlier blogs, it's always important to notice how – and how much – the news media "covers" these strikes and related events, including differences across news formats (e.g., television, radio, print, internet) and specific news sources. The basic skills and approaches found in media literacy education can help us make sense of the messages we see, hear and read in the media, especially through the use of the constructivist media decoding (CMD) approach found in our lessons. Project Look Sharp's Key Questions to Ask When Analyzing Media Messages includes "Whose voices are represented or privileged?" and "Whose voices are omitted or silenced?" We need to continually reflect on who benefits from – and who might be harmed by – the media messages that we see (or don't see).
As always, please continue to explore our free resources – including more than 500 lessons that are all grant-funded which allows us to make them available at no charge for educators. Please let us know if you have other suggestions or feedback on how Project Look Sharp can support educators to prepare students for new ways of learning in today's challenging world.
Cyndy Scheibe, Founder and Executive Director